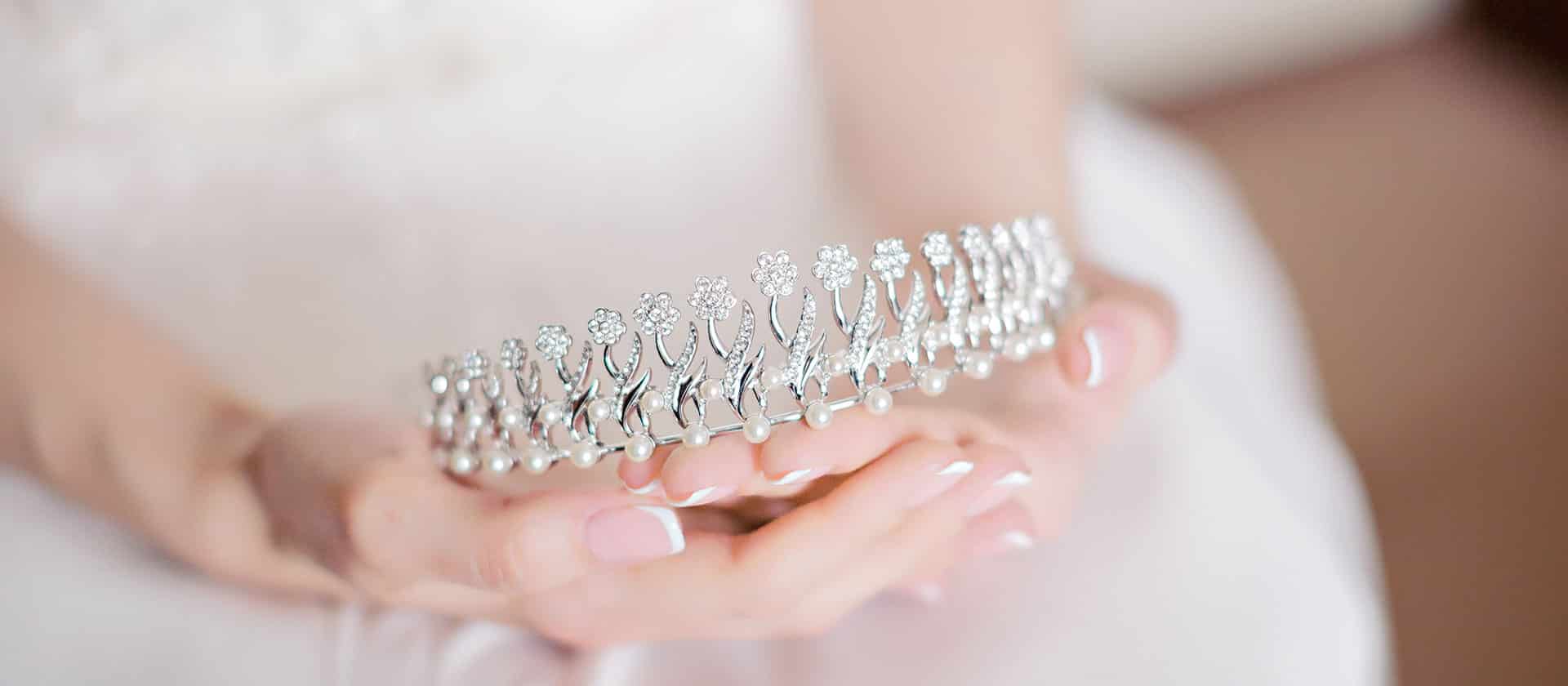 At Brides Dress Revisited, we think that you should feel like a million dollars on your big day! So once you have found your dream dress, our team of stylists can offer you a 30 minute accessories appointment to help you put the finishing touches to your look.
We carry a range of both previously owned and brand new veils, headpieces, belts and jewellery, so we are sure to have something whatever your budget. Our previously worn items are carefully sourced from all over the country and are priced at between 50-60% of RRP whilst our new items can be ordered in for you from Ivory & Co or Richard Designs within a couple of days.
With such a selection, we are sure that we can help you complete your bridal look!
Should you wish to book an appointment then simply give us a call on 01959-525834 or drop us a line at bridal@bridesdressrevisited.com.