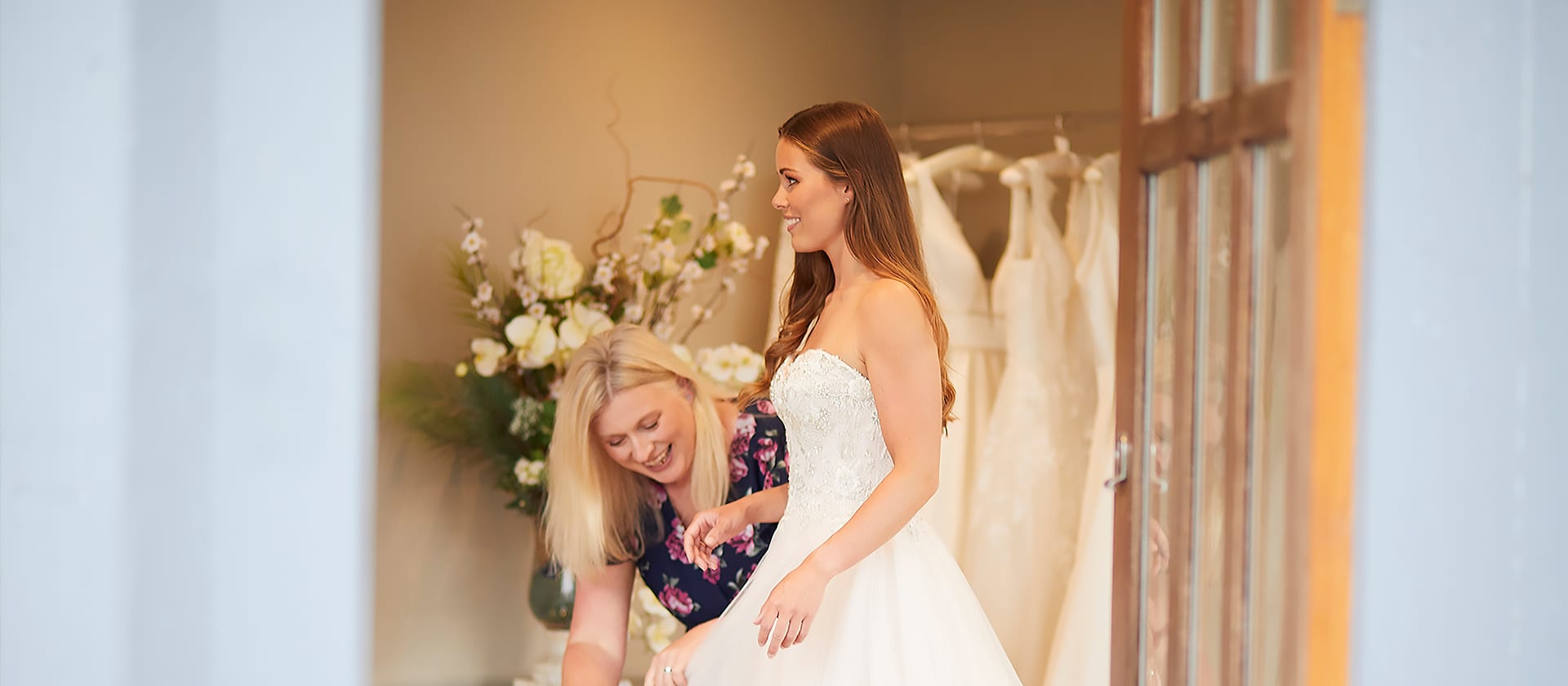 Situated in Otford Kent, we at Brides Dress Revisited pride ourselves in offering only the finest second hand designer wedding dresses.
Our exquisite selection of over 150  gowns has been carefully selected from every part of the UK and brought to our beautiful boutique for you try on and purchase in relaxed and luxurious surroundings.

Whether you're a eco-conscious bride or just simply needing to keep to a budget for your big day,
we believe that your experience of buying a second hand wedding dress should be no different to buying a new one!
In fact, our aim is to make it more memorable and more fun than buying a new one!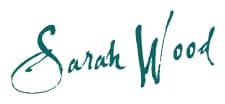 SARAH WOOD • Founder of Brides Dress Revisited
Our small team are absolutely dedicated to helping you, we also have a multitude of experience to help you make that right choice and look perfect on the big day.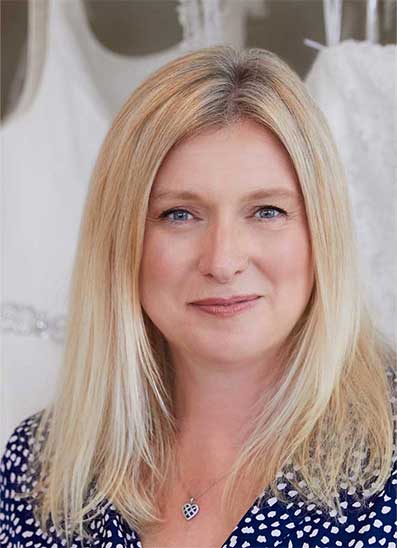 In 2008, with my wedding fast approaching, I began the search for my perfect wedding dress.
With the knowledge that the country was going through an economic crisis and, recognising that the sustainability trend was growing day by day, I took the opportunity to think about what brides were really looking for.
Six months later, we launched Brides Dress Revisited, a bridal store specialising in second-hand designer wedding dresses,
Right from the start, my objective has always been to offer both eco and budget conscious brides a luxurious yet relaxed experience when choosing the perfect gown for their big day. We don't do stuffiness here, just fun and laughter!
Today, I still love that warn and fuzzy feeling that I get when a bride leaves our boutique with a gown, feeling absolutely fabulous, after arriving quite nervous. It's quite addictive!
I hope you will enjoy browsing through our selection of gorgeous wedding gowns and hope to welcome you in-store very soon.
Love Sarah x